RailMount 32-41
Make attaching accessories to your inside or outside rails a breeze with the RailMount 32-41 from RAILBLAZA. Perfect for all recreational and marine activities, this high-end product is designed with convenience in mind. Plus, it's the preferred mounting base for Hobie Adventure Island and Pro Angler models.
Find A Store

RailMount 32-41
Product Specifications
The RAILBLAZA RailMount 32-41 is a base mount that allows the secure and easy attachment of any RAILBLAZA accessories to your rails. The RailMount can be fitted to both round and square boat rails, with the 32-41 being specifically designed to fit the Aka rails and H-Rails on Hobie kayaks.
This marine rail mount from RAILBLAZA allows for the easy attachment of accessories such as rod holders and GPS stands to your boat rails, Hobie kayaks, and dinghies. Simple to mount and remove without damage to railings.
This marine rail mount is ideal for those who need to utilise it for holding different accessories, or those wanting to change the location of their Rod Holder II, Fillet Table, or GPS Three Axis Platform. The RailMount is simply screwed together with no drilling required so that it can be easily moved to a different spot, leaving your rail as good as new!
The RailMount 32-41 can be clamped to both round AND square 32 mm rails, and to 41mm round rails , including rails on the Hobie kayak outriggers and the multi-sided Hobie H-rails. This means more time can be spent on the important things such as fishing, diving, and kayaking, instead of on your rail fittings. All installation hardware is provided including; adapters, rubber grips, self-adhesive grip tape, and the required stainless steel mounting screws.
IMPORTANT: Use of petroleum based lubricants on the StarPort slide will cause failure. Silicone based products are best suited (please check contents of lubricant before using).
Features:
RailMount 32-41 acts as accessory base on round and square 32mm rails and round 41mm rails
Preferred mounting base of Hobie Adventure Island and Pro Angler owners.
Comes complete with adaptors, rubber grips, and self-adhesive grip tape
Accepts any RAILBLAZA StarPort accessory
Features slide locking mechanism
Installation hardware included
Available in black or white
Parts Included:
1 x StarPort
1 x Weather-tight gasket & cover
2 x Non-slip rubber inserts
2 x Hobie H-Rail rubber inserts
4 x Spacers
Stainless Steel Hardware
Weight
180gm
Material Composition
UV-Stabilised Fibreglass Reinforced Plastic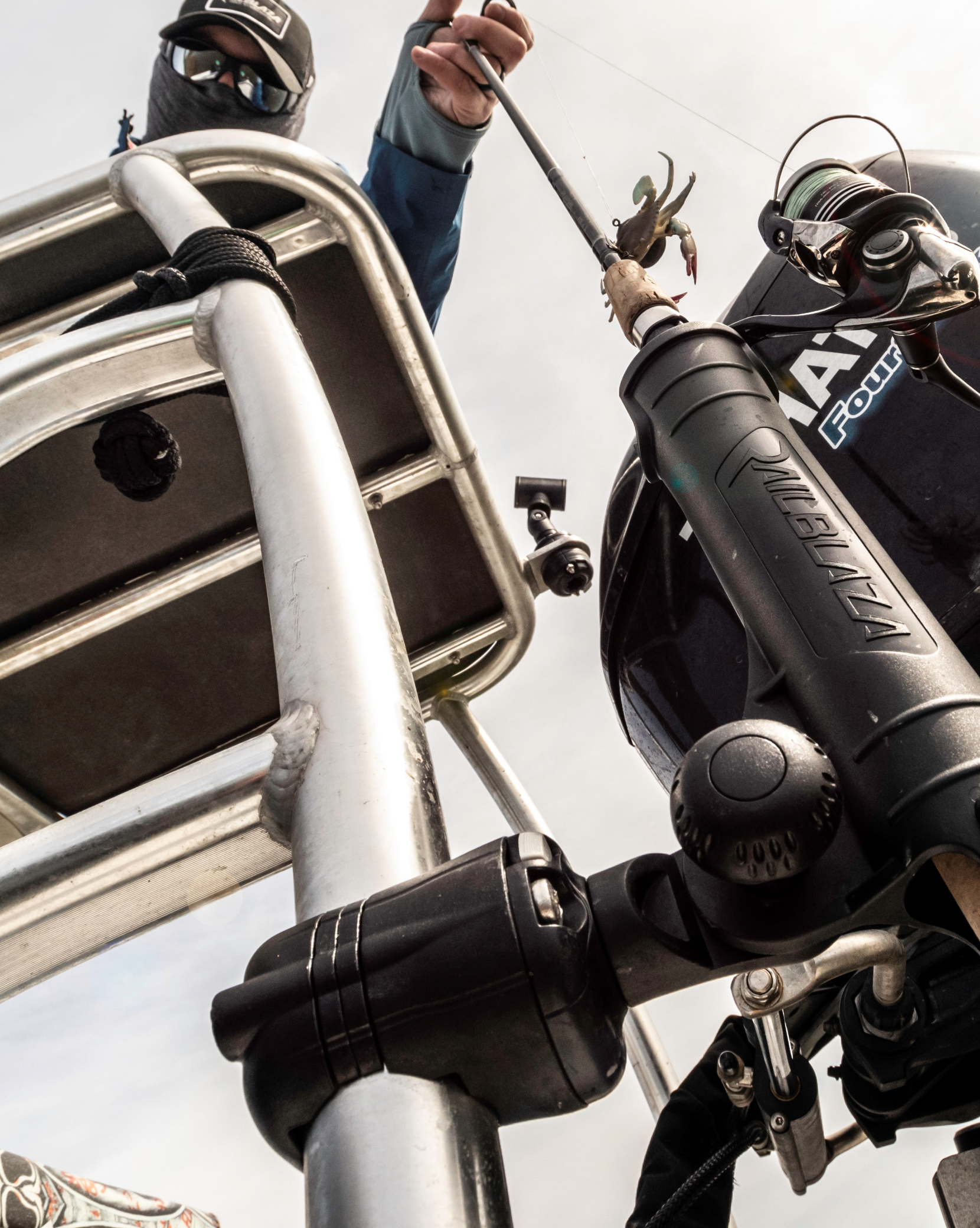 RailMount 32-41 Overview
EASY ATTACHMENT DESIGN - The RailMount 32-41 is the perfect mounting base for your recreational sports and marine activities. With an easy attachment design, it can be used on any 32mm round or square rail and 41mm round rail.
INCLUDES ADAPTERS, RUBBER GRIPS & SELF Adhesive GRIP TAPE - This bundle from RAILBLAZA includes everything you need for a quick and easy installation. No need to struggle to attach accessories to your rails- with our RailMount, it's all included for you.
PREFERRED MOUNTING BASE FOR HOBIE ADVENTURE ISLAND & HOBIE PRO ANGLER MODELS - The RailMount 32-41 is a high-end product loved by many Hobie users. This mount is the preferred base for the rail system on both the Hobie Adventure Island and Hobie Pro Angler models.