DrinkHold
Get ready for the ultimate in convenience with DrinkHold. From your favourite drinks to coffee mugs, pliers and fishing lures – the possibilities are endless. Slide it into our StarPort compatible base and keep everything you need right at your fingertips. Get yours today and experience the freedom of quick and easy mount-and-go.
Find A Store

DrinkHold
Product Specifications
The only thing better than a cold drink on a hot day (or vice versa), is having one within easy reach while on your boat, PWC or kayak any time you want it. The DrinkHold from RAILBLAZA is a convenient, easily attachable drink holding accessory for keeping your drink always within arms reach on the water. You can store anything from drink bottles to coffee mugs, or even hang fishing lures and pliers - whatever you need close by. Made in New Zealand from high quality, UV proof plastic. Fit to boats, inflatables, kayaks, bass boat, yachts there's no limit where these can be used.
Base sold separately.
Features:
Fit to boats, inflatables, kayaks, fibreglass or even put it in a sheet winch!
Fits any RAILBLAZA port, easily removed and stowed when not in use
Holds bottles, coffee mugs, glasses, fishing lures, pliers and more
Made in New Zealand from high quality, UV proof plastic
Parts Included:
1 x Drink Holder
1 x StarPort Adapter
Weight
80gm
Material Composition
UV-Stabilised Fibreglass Reinforced Plastic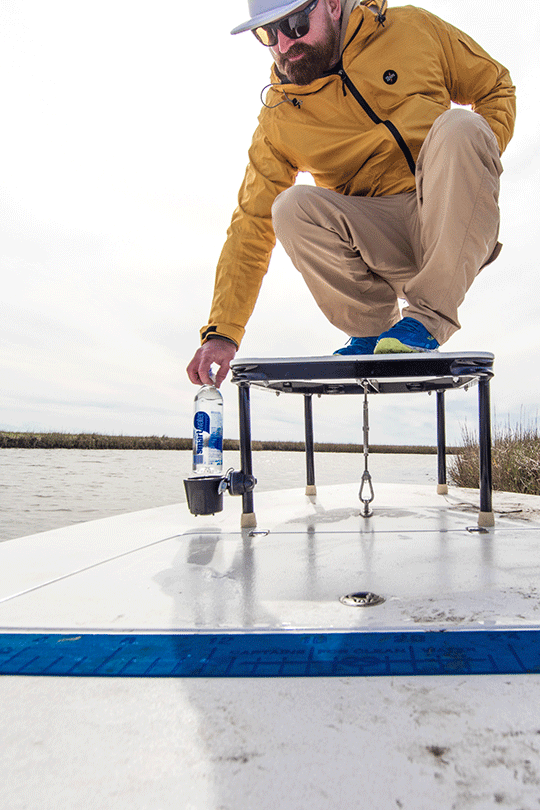 DrinkHold Overview
GET CONVENIENCE WITHIN ARM'S REACH - Whether you're driving and need a drink within reach or want to keep your coffee mug at your side while you work, DrinkHold is perfect for you. With our StarPort compatible base, quick and easy mount, and versatile design, DrinkHold puts your favourite drinks right where you need them.
STORES ANYTHING - Need to store something out of the way but close by? DrinkHold has you covered. With a variety of mounting and storage options, you can put DrinkHold to use however you need it. Hang fishing lures on the side or keep pliers within easy reach. The possibilities are endless.
POP IT IN A DIFFERENT PLACE - When you're done using DrinkHold, just pop it in another port or stash it safely away until you need it again. There's no need to worry about where to put it when you're finished. With DrinkHold, convenience is always within reach.