Camera Boom 600 R-Lock
Get ready for an adventure like never before! With the RAILBLAZA Camera Boom 600 R-Lock, you can capture all the action with ease. Over 750mm of length and 4 adjustable joints lets you take photos from any angle – no additional hardware required. Document your next big catch or wave with style and see what you can discover out on the water.
Find A Store

Camera Boom 600 R-Lock
Product Specifications
With paddlesport and boating photography becoming increasingly popular and new innovations in the camera industry, the RAILBLAZA Camera Boom 600 is the perfect way to hold the camera and capture the action. Whether the shot is hauling in a record-breaking marlin or surfing a huge wave back to shore, capturing the moment from the perfect angle is made easy.
Over 750mm long and fully adjustable with 4 moving joints, capturing any angle is possible. The Camera Boom 600 has a screw on the top platform to fit most cameras, including GoPro cameras which are easily attached. This camera mount will fit into any RAILBLAZA StarPort. No hardware is needed for accessory installation.
Because of the new design of the Camera Boom 600 Pro Series, the top camera platform is removable to use anywhere else on your boat.
Put your Rod Holder II on top to make a stand-up rod holder for easy access when you are standing and fishing, or add a G-Hold to hold a flashlight for visibility at night.
Base sold separately.
Features:
Capture amazing action shots with ease
Elevates camera 750mm
Versatile and adjustable camera mount to take pictures and videos from any angle
Remove the top camera platform for an unobstructed view
GoPro compatible
Base not included
Parts Included:
Weight
400gm
Material Composition
UV-Stabilised Fibreglass Reinforced Plastic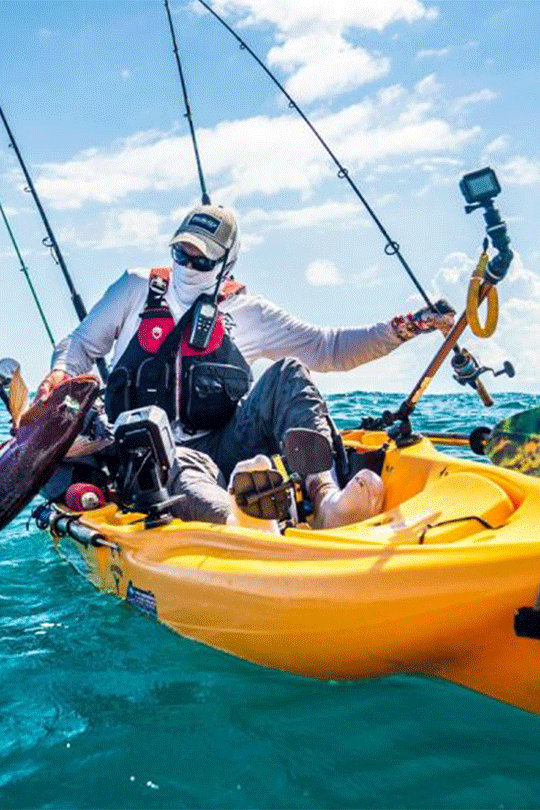 Camera Boom 600 R-Lock Overview
CAPTURE THE ACTION LIKE NEVER BEFORE - Get that perfect shot of all the excitement out on the water with the RAILBLAZA Camera Boom 600 R-Lock. This innovative mount is perfect for photographers of all levels and easily attaches to a convenient RAILBLAZA StarPort.
GET THE PERFECT ANGLE - With over 750mm of length and 4 adjustable joints, the Camera Boom 600 R-Lock gives you plenty of flexibility to capture any angle you need. And because it's made by RAILBLAZA, you know it's quality gear that will last.
TOP CAMERA PLATFORM REMOVABLE - The top camera platform is easily removable so you can make sure that big wave or record-breaking marlin is captured just as you envisioned it. Capture the action like never before with this versatile mount from RAILBLAZA.