Rod Tube
Ready for your next open water adventure? Make sure you're prepared with a RAILBLAZA Rod Tube. This versatile holder is designed to keep your rods, reels and lines secure from the sun, wind and spray – perfect for an enjoyable day on the water.
Find A Store

Rod Tube
Product Specifications
The RAILBLAZA Rod Tube has been designed to answer a lot of requests from customers. It is perfect for kayaks where anglers want to keep their reels elevated and clear of waves and splash. With the drop-down gimbal, you can either keep your reel high and dry or slot the reel into the end of the tube. This rod holder will fit into any of the RAILBLAZA StarPort bases.
Base sold separately.
Features:
Made of stabilised fibreglass reinforced plastic and AES plastic
Fits spinning reels and baitcasting reels
Base not included
Parts Included:
Weight
240gm
Material Composition
UV-Stabilised Fibreglass Reinforced Plastic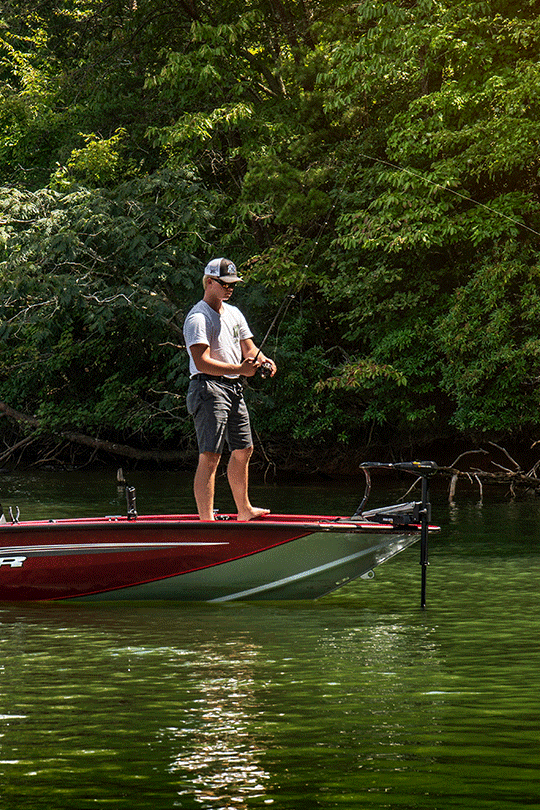 Rod Tube Overview
KEEP YOUR RODS SAFE FROM WAVES - Keep your rods safe and sound with the RAILBLAZA Rod Tube. This sturdy, flexible holder is perfect for anglers who want to avoid waves and spray while out on the open water.
ELEVATE YOUR REELS - The RAILBLAZA Rod Tube is a great way to keep your reels elevated and out of potential waves and splashes. It's also perfect for keeping them in the sun and out of the wind.
EASY INSTALLATION - This holder will fit conveniently into any RAILBLAZA StarPort, making installation a breeze. So don't go fishing without one.