Ever wondered what the most common boats used on lakes are? The team over at Pontoon Boats created the below infographic to demonstrate the 12 most common boats out on the lake.
As you can imagine, each of the different types of boats has a unique purpose, size, and price (as well as different uses for RAILBAZA products of course).
Check out the infographic and read more below.
Also read  – Best Accessories For Lake Boats – Read More HERE
1. Ski and Wakeboard Boats

Ski and wakeboard boats have towers to facilitate water sports and powerful engines to make the experience exhilarating. A small ski boat may have a price tag of $25,000-$50,000.
2. Pontoon Boats

Pontoon boats have a large deck and may be used for cruising, fishing, water sports, or hosting a party. Mini pontoons start from $7,000 and the price can go a lot higher depending on the features.
3. Fishing Boats

Fishing boats are known for their V shape hull and high sides. Seats, livewells, trolling motor, and a number of other accessories come ready for fishing. Small fishing boats start at $5,000.
To attach your fishing rod to your boat, please check out the RAILBLAZA Rod Holders.
4. Bowriders

Bowriders have seats at their bow and are great for cruising, watersports, or swimming. The size of these boats varies from 17 feet to 35 feet. A decent bowrider will start at $15,000.
5. High Performance Boats

High performance boats are great for adrenaline junkies. These may have a size from 18 feet to 50 feet and come with multiple engines. Expect to spend at least $50,000 and the top end cost millions!
6. Yachts

Yachts have every amenity that a person may need on the water including cooking and sleeping and their size can reach hundreds of feet. Yachts start from around $30,000 and the price goes up as their size and features increase.
7. Cabin Cruisers

Cabin Cruisers are great for a weekend or overnight stay. They including basic accommodations for sleeping and cooking. Cabin cruisers start from $10,000 and the price goes up as the size increases.
8. Sailboats

Sailboats use wind for navigating although some may be fitted with an engine as a backup. A basic sailboat starts at $10,000 while a large one may cost hundreds of thousands of dollars.
The RAILBLAZA ScreenGrabba is perfect for sailboats as it holds your iPad, Galaxy Tab or other touchscreen firmly, even when it's in a waterproof bag or case.
9. Personal Watercraft (PWC)

Personal Watercrafts are great for people who like short and thrilling rides on the water. Their size is less than 12 feet. Most PWC's can accommodate one to three persons. PWC's start around $5,000.
10. Bass Boats

Bass boats are shallow, lightweight, v-shaped fishing boats that come with all of the same accessories and are primarily used for fishing in calm freshwater bodies. Bass boats may be 15 to 25 feet in length and start at $10,000.
You could use RAILBLAZA accessories such as the Rod Holders and Screengrabba iPad/Tablet Holder.
11. Inflatable Boats

Inflatable boats are a great choice for people who travel and like to take their boats with them. These come in different shapes and sizes and may seat one to six people. Inflatable boats start from as little as $150 and can go up to $10,000.
You could use RAILBLAZA accessories such as the RibPort and QuikPort on an inflatable boat.
12. Deck Boats

A deck boat is ideal for you if prefer a large and spacious deck area for cruising , but prefer a v-shape hull. These boats come in sizes varying from 12 to 30 feet and range in price from $15,000 to over $100,000.
Best Accessories For Lake Boats – Read More HERE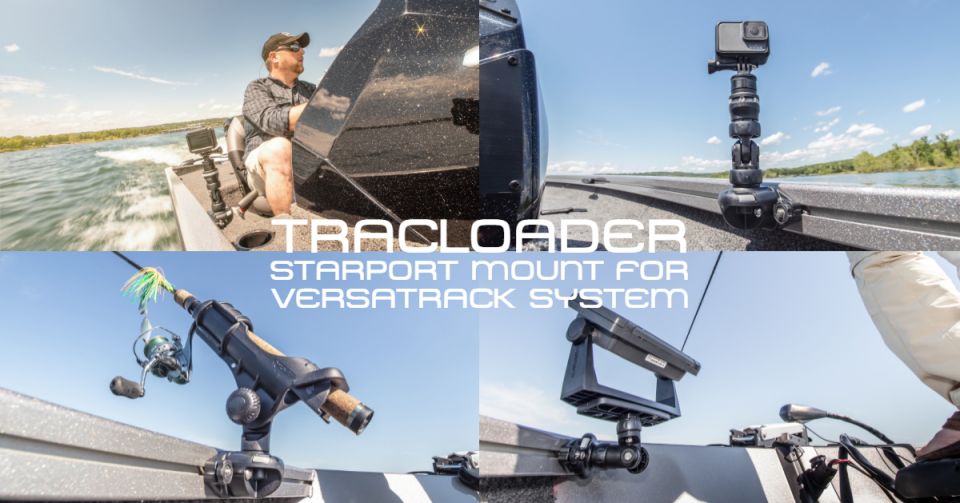 This blog post was brought to you by Pontoon Boats.