Fishing docks is a really good way to catch post-spawn bass, any lake that has docks will hold bass.  Bass will stage under those docks before they spawn and then right after they spawn because the shad spawn on those docks as it offers shade, bluegill, another favourite food for Bass will also be under those docks.  In the video below, Bassmaster Elite Series Pro Brandon Lester shares his tips for targeting post-spawning bass around docks
There is a lot of different techniques that you can use to fish docks, one of my favourites is a white swim jig that's something I throw particularly in the month of May all across the south and the southeast. That time of year, shad are spawning, fish are getting done bedding and white swim jig is an efficient way to fish the docks. You can skip it up and under the slips, you can get away with 20-pound line, a big rod and I can cover a lot more water than with other baits.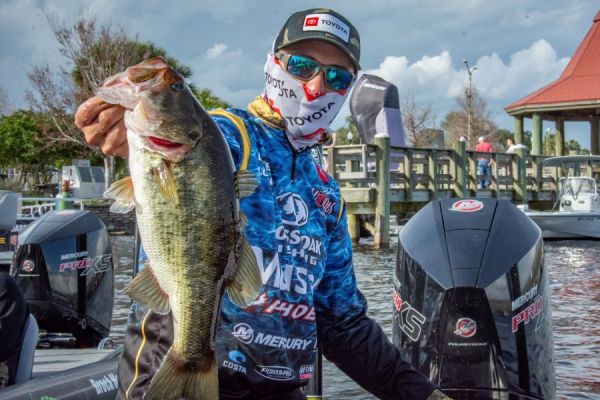 There are a lot of different ways to work a swim jig but I just kind of throw it out there and I get it down below where I can see the jig and swim it along with my rod just kind of up down, up down, nothing real erratic.
My setup for swim jigs around docks
1/2oz Shooter Jig with 4 or 5 mustard hook
Xzone Lures rebel chunk white
20lb Vicious Fishing 100% fluorocarbon
MB 844 MHX Rod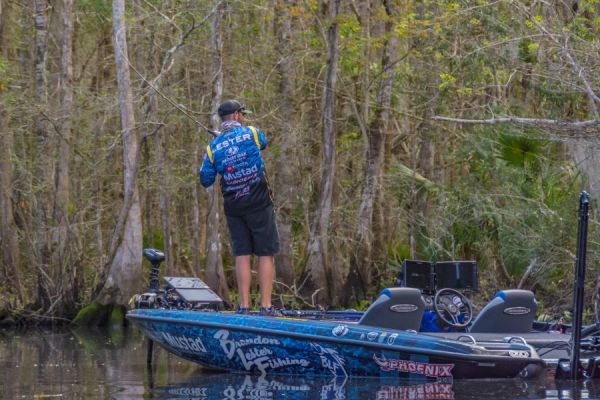 Not All Docks Are Created Equal
When you look at a stretch of docks on a lake, not all docks are created equal and if you fish docks often, you will very quickly understand that some docks you can pull up to just about any time and get a bite and some docks it's like a fish doesn't live under them.  When you're looking at a section of docks it's just like looking at a rocky bank or up a grass mat look for something different like, walkways that offer shade all the way to the bank or poles that go all the way to the ground for example.
VIDEO : Fishing a Swim Jig Around Docks
You Might Also Like These Blog's 
Download the latest RAILBLAZA catalogue below 

Find out more about Brandon Lester in his pro team bio link below