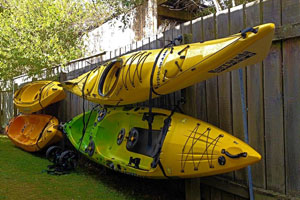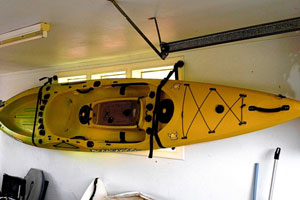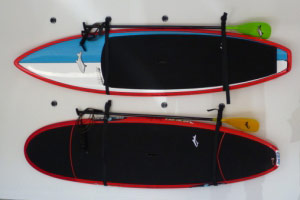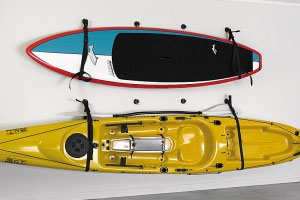 Looking for a better solution to store your SUP this season? look no further than our StarPort Wall Sling which is incredibly versatile and easy to use… install it in your garage, hold your SUP , leash & paddle all together and off the floor..you can even fix some extra StarPort mounts outside and transfer the Wall Sling  to make washing down after a paddle much easier.
The StarPort wall sling is not only ideal for your SUP but is for all your water toys! from Kayaks, Skis, surf boards, windsurfers and more…(in these pics and video we demonstrate using Jimmy Lewis boards)
Watch the video below
Installed in minutes and supplied with StarPorts, slings, adjustment buckles and screws the StarPort Wall Sling is great value for money.
StarPort Wall Sling
What You Get:
2 x StarPorts
2 x surface mount adapter rings
2 x weather-tight gasket/covers
4 x 12-gauge x 65mm galvanised self-tapping screws
NOTE: StarPort Wall Slings will carry up to 65kg (120lb) spread across the 2 slings