What do pliers, keys, fishing lures, cellphones, VHFs, binoculars, drink bottles, sunblock and mugs all have in common? The new RAILBLAZA StowPod will hold them all safe and secure.
If you want storage on your pushpit, console, pedestal, inflatable tube, gunwale, or almost any surface, then the StowPod is for you.  This unique design incorporates a movable partition, transforming one end to a drink holder, or leaving the entire pod open to hold larger items. The StowPod can be moved from one StarPort to another and then stowed away when not in use. it can also be permanently mounted to any vertical surface.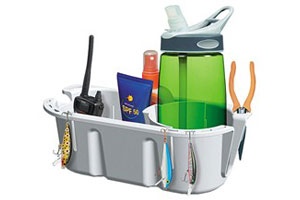 Don't rely on questionable suction cups, or stress about finding a flat surface, StowPod will clip to any vertical or horizontal StarPort, or fix to rails and inflatable tubes using RailMounts or RIBPorts all made in New Zealand by RAILBLAZA. Alternatively it can be mounted permanently using the supplied mounting screws.
Made from UV proof plastics, and available in black or white, the StowPod is shipping from the RAILBLAZA factory in Auckland just in time for the 2013/2014 summer.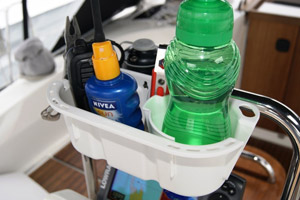 FEATURE – Movable Drink Holder Partition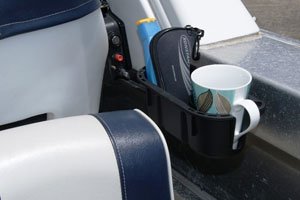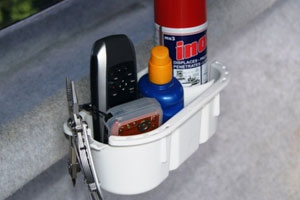 MOUNT to any surface & easily transfer to other areas