How to mount a transducer using no adhesives
This clever bit of DIY was sent into us by Hobie Tandem owner Lindsay Braganza of Wellington NZ. Lindsay has used a selection of RAILBLAZA accessories to fix his Fishfinder to the kayak using no adhesives or screws..and even better the transducer is easily removed if needed.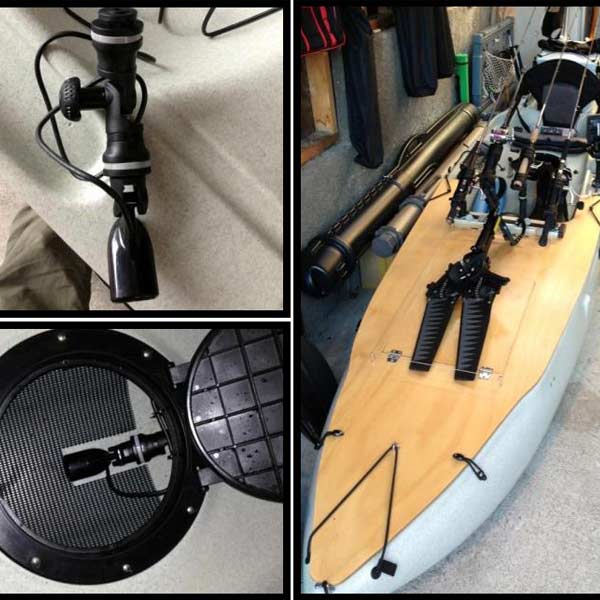 Heres what Lindsay had to say about this bit of RAILBLAZA DIY..
"A new way of mounting a transducer using the Bimini mount and customising the Adjustable Extenders. Now it can clip into a StarPort mounted inside the yak using one screw, no adhesives. The Kayak is a Hobie tandem, removable transducer is mounted at the front of the kayak inside the first hatch (just behind it). I have the transducer install using the RAILBLAZA Adjustable Extender inside the hatch and built a custom marine grade plywood deck to convert the tandem Hobie into a solo fisher when required…fitted out with RAILBLAZA rod holders and fish finder… huge RAILBLAZA product fan!"
– Lindsay Braganza
Lindsay has used the below products to achieve this..he has modified 2 x Adjustable Extenders to make this work