One of our distributors had mentioned that they had combined a RAILBLAZA Screen Grabba with a small marine grade solar panel and so of course we were intrigued to see what they had done. They sent us some pictures to show how they have adapted RAILBLAZA for another great use!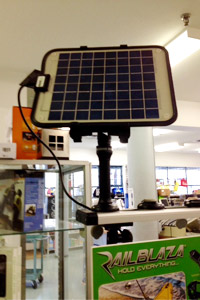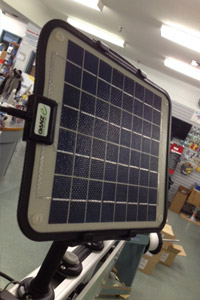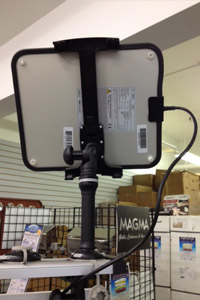 "In the picture we are using a nice little Ganz GSP-6.  Perfect combo, as the Ganz measures 300mm x 252mm x 14.5mm and has a grippy rubber surround so the Grabba holds it nice and tight.  This panel is semi-flexible, waterproof and puts out about 6W." – James Baldwin, Manager of customer service, Western Marine Company
So who knew? RAILBLAZA, now helping the environment by holding solar panels for creating solar energy!
Thanks James for sharing your RAILBLAZA innovation!