RodRak Fishing Rod Storage product review by pro team member Jason who has been using the RodRak on a 3.85m Aluminium boat from Seajay. This is a relatively small boat which is perfect for getting the best out of RodRak and you can see in the video below just how much of a difference RodRak makes to the organisation of such a small cockpit when your fishing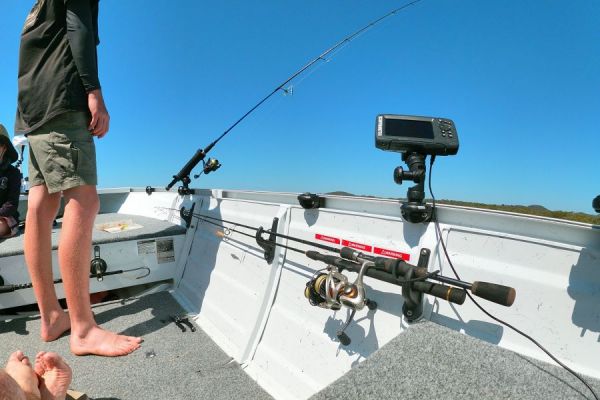 "Fishing rod storage on small boats can be hard to find, especially a solution that will last longer than one season in the elements. RodRak by RAILBLAZA is pretty close to the best product off the shelf to do the job of keeping your rods safe and secure. We have been using it for more than a year on the little 3.85 SeaJay Nomad boat and can tell you it has really made fishing from this boat so much easier when carrying multiple rods.
On either side of the boat, we have combined the RodRak Fishing Rod Holder with the RodRak Pole Holder allowing us to not only hold rods but also the net or gaff keeping the floor and seats of the boat clear making the whole experience more enjoyable. This combination is also very useful for securing everything when towing the boat on the trailer. Such a useful addition to any boat. " Jason
Watch the video review from Jason below to see how practical RodRak is.
Pro Team Question :
Where is your favourite place to fish, and for what species?
The ocean is my favourite, any ocean. Whilst the rivers, estuaries and dams have a place for adventure and fishing, my heart loves being on the ocean and there is such a variety of fish to target, as there is equally as many challenges to capture them whence the adventure!
Read more about Jason in his pro team bio HERE