Ott DeFoe, Major League Fishing Professional Angler this great new product is something I have been very excited to get on both of my boats and in the garage. What is it? RAILBLAZA Spooling Station. Watch the full video review below from Ott
As professional anglers we spend a lot of time in between our bass fishing tournament days or in the evenings respooling our rods and reels, we need to have fresh line ready for the next day. With the RAILBLAZA Spooling Station I can sit in my Nitro boat passenger seat and respool line with Spooling Station fitted inside the lid of my storage hatch.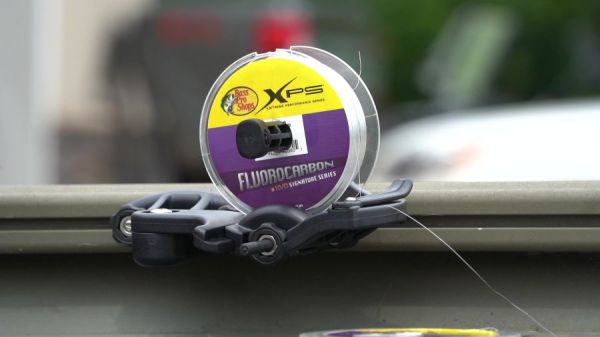 I can spool however many reels I need its super easy to use and change the spool over, so versatile like anything in the RAILBLAZA range. You can mount the Spooling Station in a StarPort, in a track system or you can hard mount it like I have in my Nitro hatch lid & in the garage.  
Key Features
The height-adjustable shaft means it is compatible with fishing line spools up to 50mm (2") thick and a maximum diameter of 115 mm (4.5")
Integrated brake for adjustable spool tension
Adjustable orientation allows for the spooling station to pivot and point to your rod tip
Spool line retention clip to stop spool unravelling when not in use
Fold back tether point to hold the spooling station closed. Ideal for folding away in a cupboard or locker
Easily shift between boat, kayak, workshop or have multiple units for easy access wherever you are using StarPorts, tracks or fixed mount.
Great for holding leader line – I have one mounted in my Versatrack system to hold my leader line, its right there at the side of the boat when I break off my leader its super easy to get to. such a great tool and so versatile. A great addition to the RAILBLAZA line up,  check it out at your local RAILBLAZA dealer.
Spooling Station is available in 2 options – see below 
Spooling Station Fixed or StarPort Mount
Can be easily attached directly to a flat vertical surface with the supplied self-tapping screws. Also comes with a StarPort adapter making it compatible with all RAILBLAZA StarPort mounts. StarPort Mounts sold separately. Click the image to find out more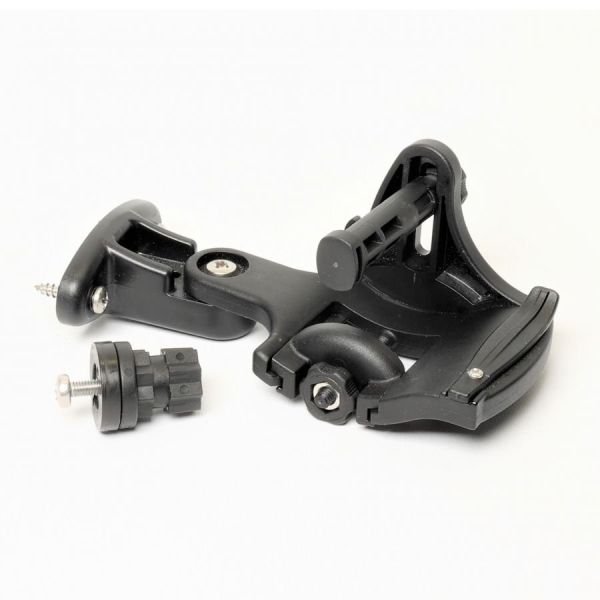 Spooling Station Track Mount
Allows a tool-free installation on gunnel tracks of most aluminium fishing boats including Tracker VersaTrack, Crestliner, LUND Sport Trak, LOWE Boats, Princecraft PrinceTrak, Xpress Boats, War Eagle, EXCEL Boats, G3, Ranger, Horizon & Stessl Boats Australia (2020 onwards). You can also use this version with our TracLoader Gunnel Track when mounted on a vertical surface. Click image to find out more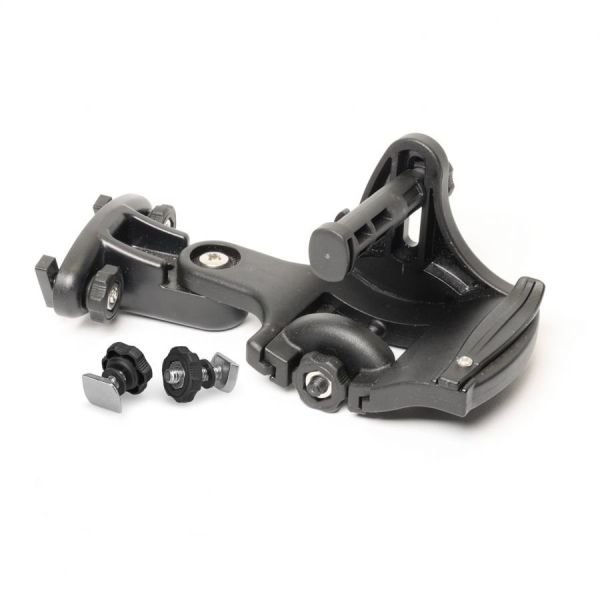 You Might Also Like These Blogs
Download the latest RAILBLAZA catalogue below