Fishing rod storage for the inside of car can be difficult to find especially as every vehicle is different inside. Risk of damaging fishing rods and the interior of the car is a concern when laying multiple rods in the back of the vehicle. Leaving them in the boat or on the roof racks is not always the safest option either so the result is a tangle of rods thrown in the car. Surely there has to be a better way to organize your fishing rods in the car?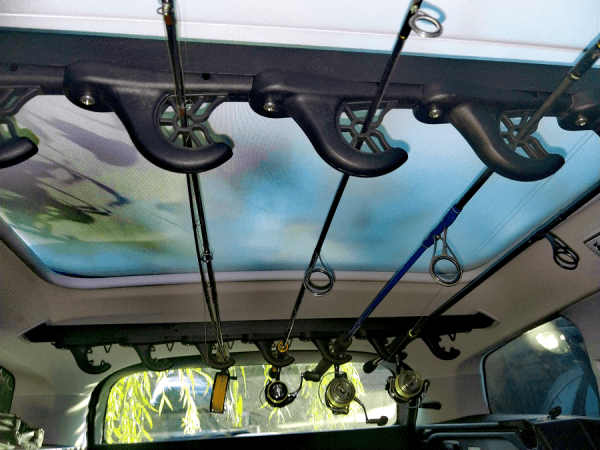 Our good friend David Bénard from France recently got his hands on the new RodRak Fishing Rod Storage Rack and straight away came up with a brilliant DIY solution for holding multiple fishing rods safely in his vehicle, you're going to love it, no more damaged or tangled rods!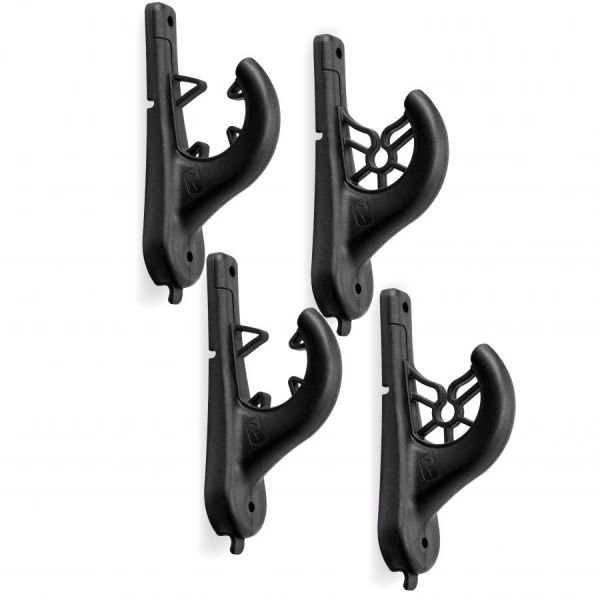 The RodRak is an expandable fishing rod storage system for hanging your rods from any vertical or horizontal surface.
The RodRak was designed for exactly this kind of creative thinking, the stackable design lends itself well to creating your own fishing rod storage solution either on the boat, in the garage or shed like you see in the below options from other RAILBLAZA users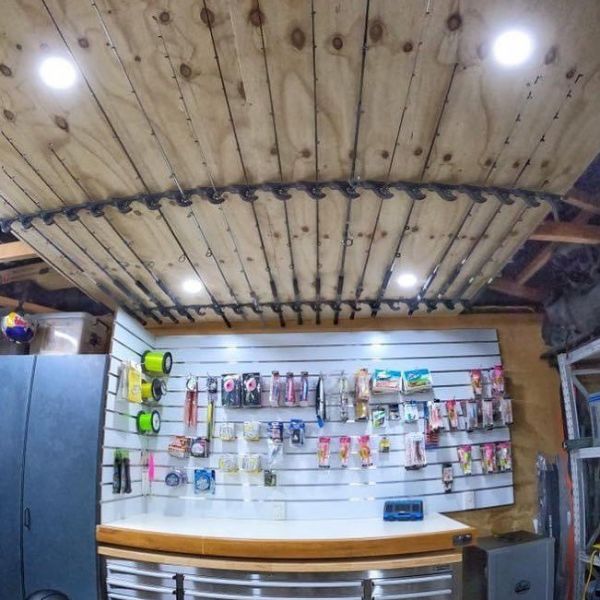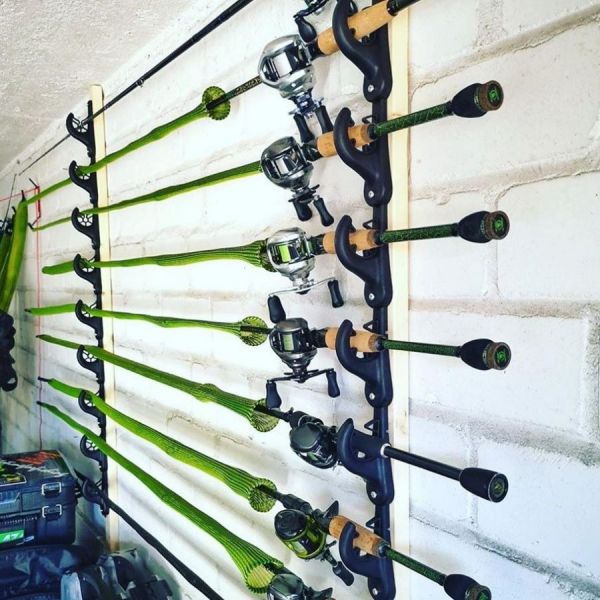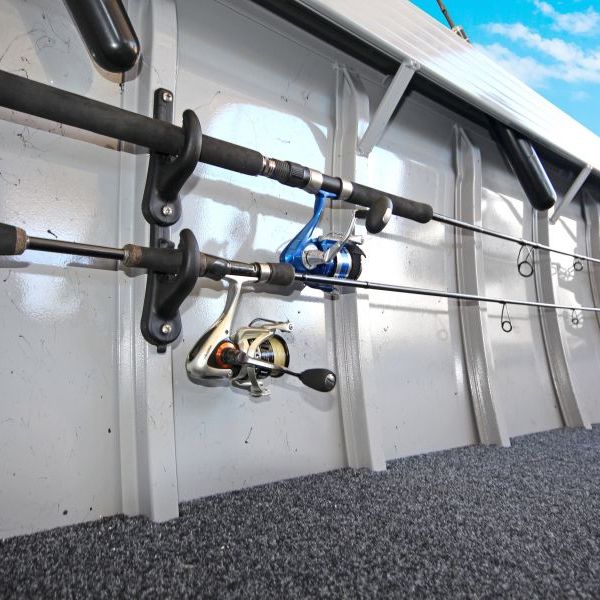 David's DIY Fishing Rod Storage For Inside The Car – Using RodRak
David simply used wood, cutting and shaping it to lock in between the anchor points on the interior of the roof. A quick layer of paint and then screwed RodRak to the wood stacking them as many as could fit in this space.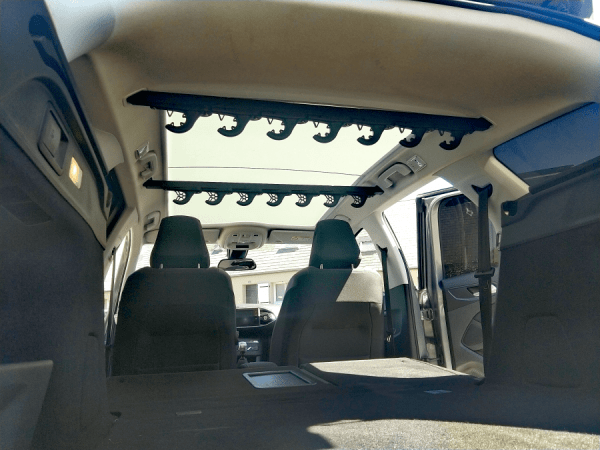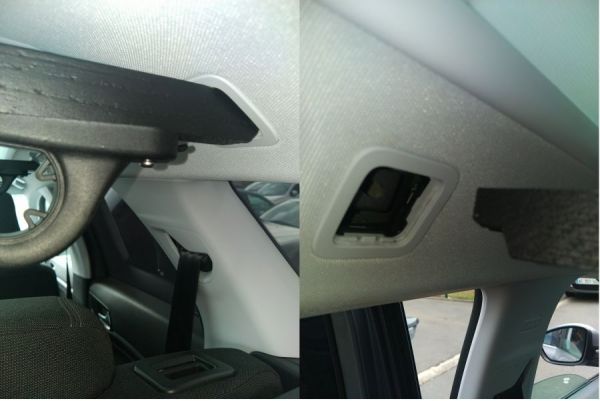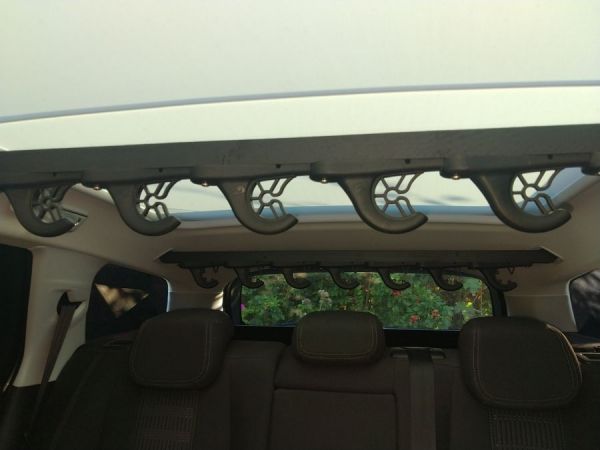 Obviously not every car has these same anchor points to work with but we all have some anchor points up high and they passenger handles on the roof lend themselves well for a DIY solution like this.
We would love to see what you came up with if this idea inspired you. Send us an email or share it on our FaceBook page HERE