Guest post by David Navarro
I paddle a Wilderness Systems Ride 135 and I've fitted a 2.5HP mariner motor, with pedal steering, a hand throttle and kill switch. My kayak has been well fitted out with RAILBLAZA for a number of years, their system is well made, strong, and easy to use (for a walk through of my kayak please see the video below).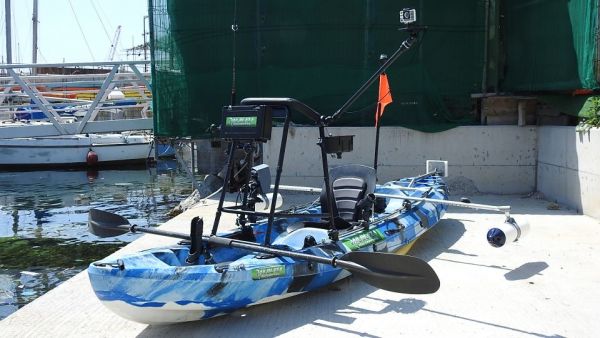 I recently found that spending many hours on my kayak is giving me a sore lower back, so I wanted to be able to stand up and stretch my legs and back. Also, as I do a lot of spinning, the standing up position is much better for this style of fishing. This led to me thinking about adding a stand-up assist bar. Well, I popped down to the local scrap yard, and salvaged a bent walker I found, as 80% of the work is already done. I knew after my experience with RAILBLAZA that fitting the bar with their gear would make this project much easier.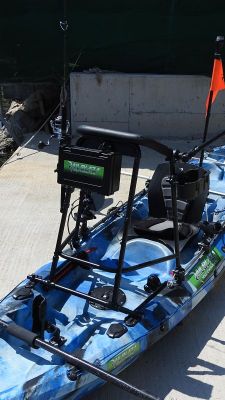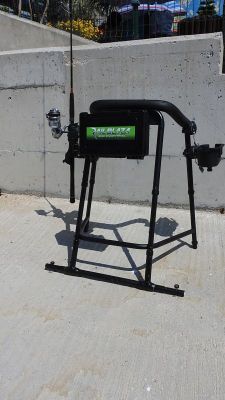 In Gibraltar, Europe, where I come from, stand-up bars are not popular, but I am benefiting from it a lot. I will mainly use it in shallow, rocky areas where Sea Bass like to roam, and other species like Dentex and even Leer Fish, though as most anglers know, any type of fish could hit your lure, for example a greater Amberjack.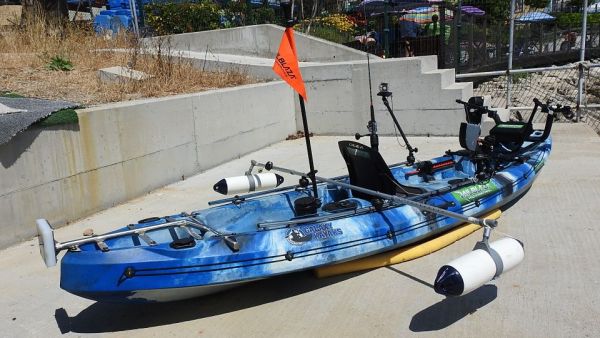 The RAILBLAZA range has made this project very easy, especially the Adaptors and RailMounts. I have also used the Rod Holder II, StowPod and also decided to mount the Camera Boom 600 to it.
All the connections to clamp down the frame are RAILBLAZA StarPort Adaptors, they are strong and very secure so I feel very confident using them.