Guest post by Ocean Kayak UK Fishing Team
If you find yourself changing your fishfinder from one kayak to another quite frequently, then you will need a transducer mount that can quickly be set up and removed. The team at RAILBLAZA have produced a kit that fits the bill perfectly. Here is a quick overview of our mounting kit.
Kit contents:
Cheek mount adaptor – not available separately
The Old Town Predator 13 has accessory plates to enable to rig it without drilling any holes in the actual hull. A great system as they are replaceable, easy to work on and maintain the integrity of the kayak.
A word of warning though, remove them before you start drilling, it would be a shame to make an easily avoidable mistake.
To flush mount a StarPort you need a 32mm and a 6mm drill. Use the StarPort as a template but remember to remove the gasket which can get caught in the drill bit otherwise.

The Rotating Platform has one hole but can easily be drilled to fit the fish finder mount and has handy leash recesses.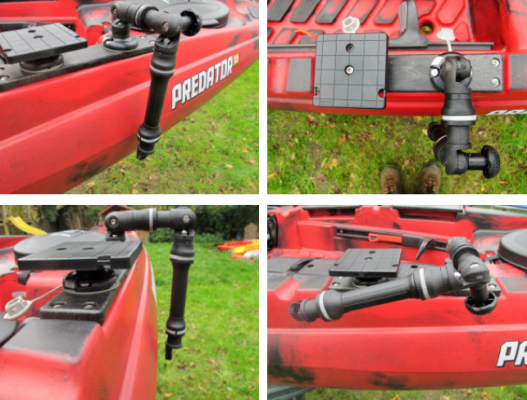 The Adjustable Extender has 2 pivots that allow full-circle free rotation under resistance. It also has a central knob to adjust for up to 180° tilt in 15° increments. You can rotate the transducer out of the water when not in use and for beach landings.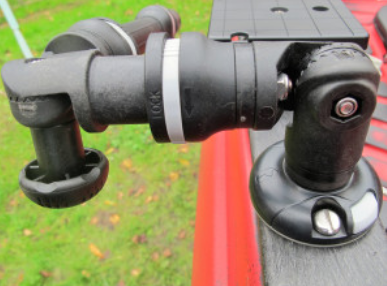 The cheek mount adaptor shown below is to mount the transducer on.
To fit this the team at Ocean Kayak used additional items not in the kit. This very much depends on how and which StarPort set up you wish to use. They used two StarPorts and an Adjustable Extender. If you wish to extend the transducer arm Fixed Extenders are available.