Easily mount rod holders, fillet tables, drink holders, mobile phone holders and more to your pontoon boat using the new Pontoon Boat RailMount from RAILBLAZA. Install using only a screwdriver then add any RAILBLAZA accessory to your pontoon boat. If you're searching for strong, high quality, easy to use accessories for your pontoon boat then check out some of the ideas below.
RailMount StarPort For Pontoon Boats – Mount in seconds – No tools required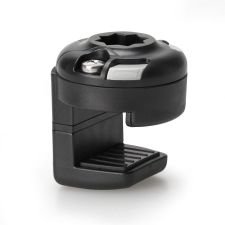 Rod Holders For Pontoon Boat Rails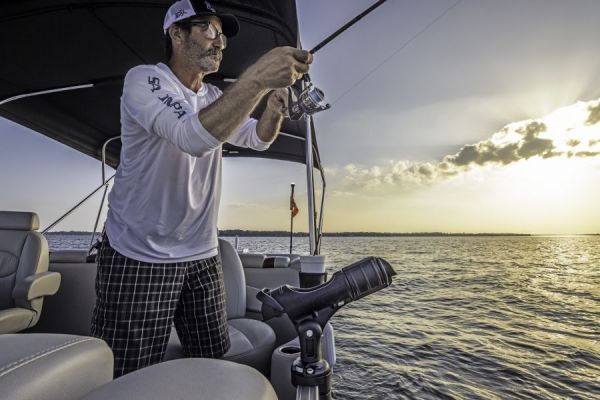 With the Pontoon Boat RailMount you can now add fully adjustable fishing rod holders to your pontoon boat. We have 3 different styles of rod holder to choose from all made from UV stabilized fibreglass reinforced plastic and designed to suit all styles of fishing rods. Check out the RAILBLAZA Rod Holder options below.
Phone & Tablet Holder For Pontoon Boat Rails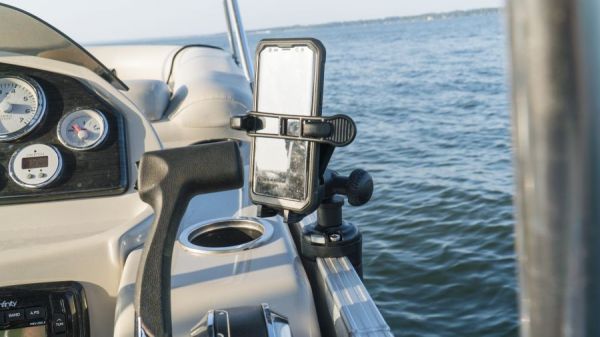 Keep your mobile phone or tablets safe and at easy reach mounted to your pontoon boat rails using either the Mobi Device Holder for your phones and for your tablets, there is the Screen Grabba. Made from UV stabilised plastic with neoprene pads, made to last in the rugged outdoor environment. 
Bait Table, BBQ Table, Work Station & More For Pontoon Boat Rails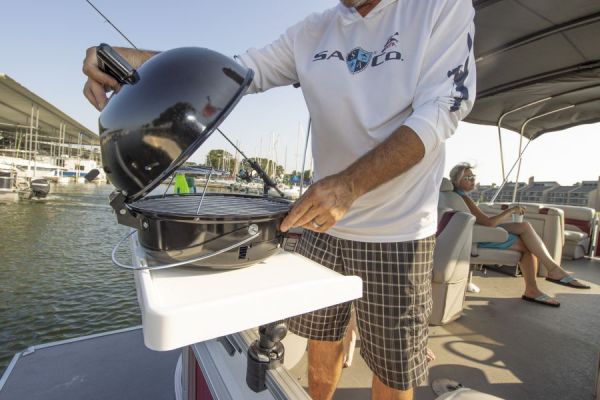 Simply attach two Pontoon Boat RailMounts and you can then add the Fillet Table II to your pontoon boat giving you the perfect platform to keep the inside of the boat clear. The Fillet Table II can be used as a bait board, BBQ table, workstation and much more. Easy to remove for cleaning or for storage and get added versatility by combining it with either the Fixed Extenders or Adjustable Extenders which will give you more height to allow you to set the table outside of the boat to avoid and spillage coming on board.
Drink Holders & Storage Caddy For Pontoon Boat Rails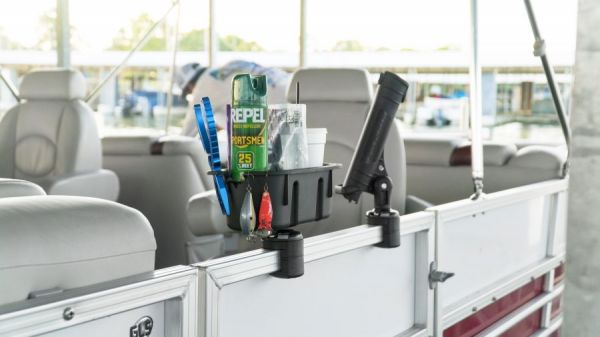 The RAILBLAZA DrinkHold & StowPod are designed to hold more than just your during drinks. Designed with slots for holding sunglasses, pliers, lures and more making them a very useful addition to your pontoon boat rails.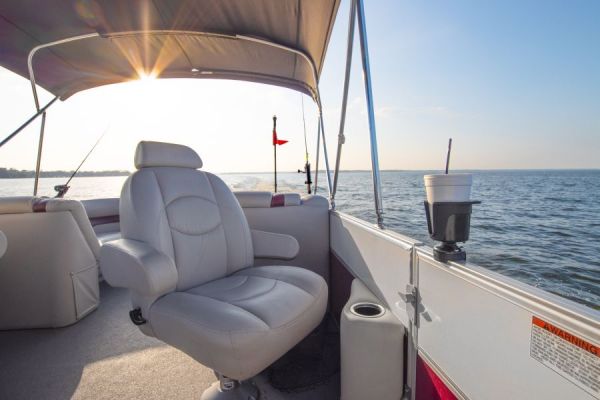 "RAILBLAZA products are so versatile, and great value for money. StarPorts can be mounted just about anywhere, and because they're made in New Zealand, the quality is fantastic"
What sets RAILBLAZA apart from its competition is the simplicity of our StarPortTM mount, the ease with which people fit it, and the diverse range of situations it's used in.  Super strong, all RAILBLAZA parts are made from high quality, UV stabilized, engineering polymers, stainless steel and anodised aluminium. Where extra strength is required, the polymers used are fiberglass reinforced.