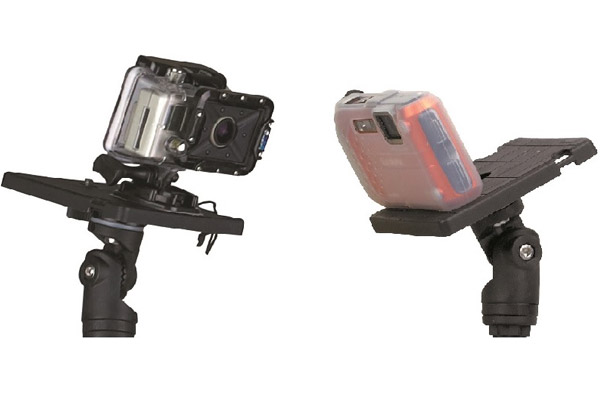 The success of the RAILBLAZA Boom Mount series has surprised even us! The rise in popularity of GoPro, Contour, Drift, Action Cam and many others has led to camera mounts being a hot selling item for users of kayaks, multihull sailboats, motorcycles and many other vehicles.
Head to a kayak fishing tournament in New Zealand or Australia, and you'll likely spot our Booms being used by the tournament leaders. We have also started shipping more and more to the USA and Europe.The feedback from users has led to the birth of the "Pro Series" of Boom Mounts. The improvements are;
• we added another adjustment axis, this axis is for "horizon correction", so if the Boom is mounted on a sloping surface you can still get the horizon level with a quick tweak of the new joint.
• all friction joints are now factory set, no possibility of them coming loose, no need to tighten any joints.
• the Boom is now a satin black anodised finish, this removes any reflection, and makes the boom fade into the background.
• The top platform is now fully removable, allowing you to use it as a low profile camera mount, and you can re-task the pole to carry a light or other accessory, a new level of versatility!

All this and still the same great price, this is the only camera mount that can be easily fitted to such a wide range of vessels, from rails to inflatable tubes, and everything in between.
add more camera types if you like, edit where you like. Find out more specs and information here in this PDF file – HERE