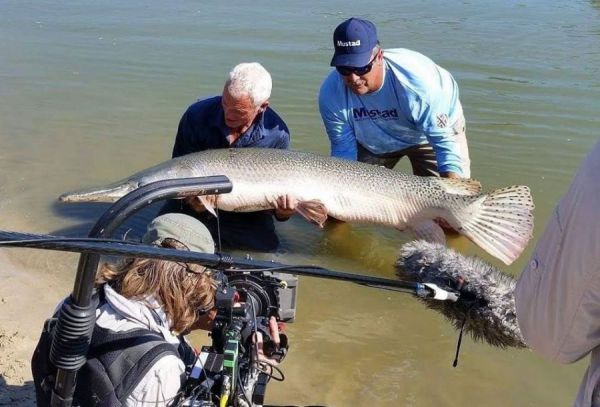 RAILBLAZA USA, a Houston based marine accessories company, is proud to announce the addition of Captain Kirk Kirkland, a world-renowned fishing guide, to their Pro Team. Kirkland brings over 20 years of guide experience to their fold and will help in promotional efforts of the RAILBLAZA brand into the United States marine market.
Captain Kirk's expertise lays in the chase for trophy Alligator Gar in Texas-based waterways. He has even made numerous appearances on network television including Animal Planet's featured show River Monsters as well as National Geographic's show Legendary Catch with Carter Andrews.
Matt Phillips, RAILBLAZA USA marketing director, said, "We have watched Kirk from afar for years and felt the time was right to get behind someone of his caliber to help us grow the RAILBLAZA brand. His track record for catching monster fish and be featured in national media outlets is a great asset to help push us to the next level."
"Being able to work with a fast-growing company, like RAILBLAZA, is an opportunity I couldn't pass up. The quality of components they produce is unparalleled and I can't wait to showcase them on my boat, the Garship Enterprise."
Captain Kirk and his wife reside in Trinity, Texas where his business is based out of. When he is not guiding clients for trophy fish, Kirk loves to spend time hunting. His other sponsorships include Okuma, Tohatsu, WeldBilt and Mustad. Some of his favorite RAILBLAZA products that you will find on his boat include the Fillet Table II, Rodholder II and the Mobi Device Holder.