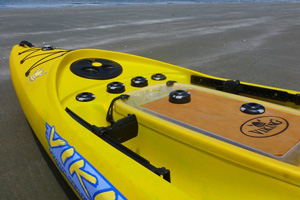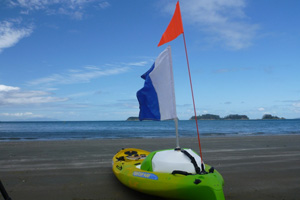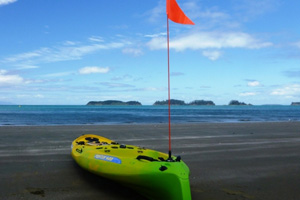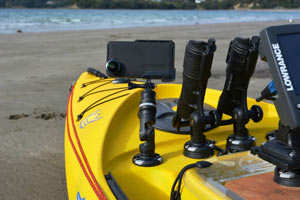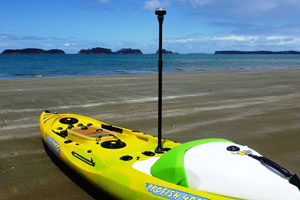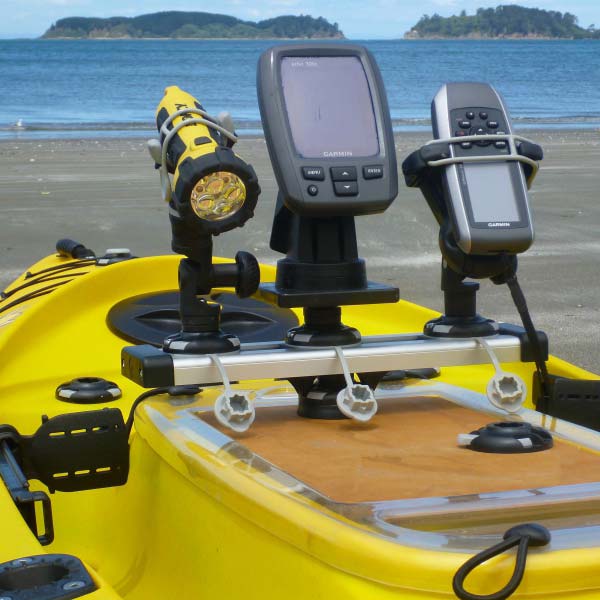 In this edition of our "Blaze" your kayak series we have the Viking Kayaks NZ Profish 400 …this is a very popular fishing kayak and comes standard from the factory with some StarPorts fitted…we have fitted this Profish 400 out with extra mounts to show a range different options you might consider for your Viking Kayak.
The Mounts –  we have mounted StarPorts only to this kayak, some surface mounted and others recess mounted. The Profish 400 deck layout lends itself very well for outfitting, with plenty of surface area in the right places. The guys at Viking Kayaks NZ have been making and using fishing kayaks for many years and are one of the first kayak manufacturers to start fitting StarPorts as standard configuration to select models. For these models they have moulded brass inserts where a StarPort is intended, we have used the fitting packs that come with the StarPorts to fit the remainder of the mounts.
Check out the video below to see the many ideas we have shared with this fit out, below also is the link to the Viking Kayaks NZ Profish 400.